With the vision that sustainable consumption should be the norm, not the exception, Imse-Vimse designs eco-friendly clothes and products for children and women worldwide.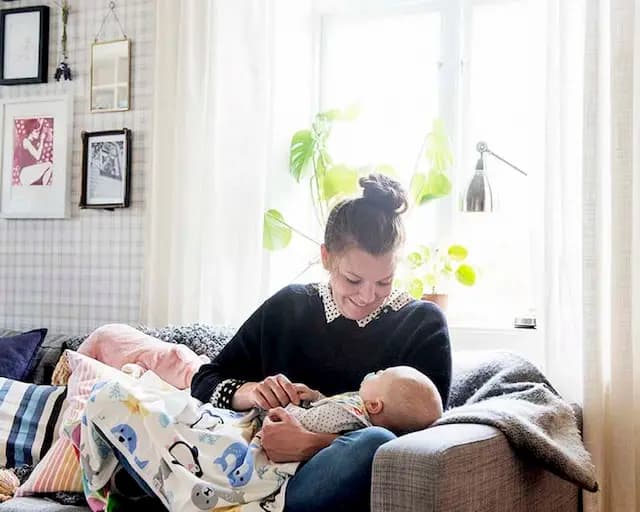 This is a story of one of our SMEs in the acceleration programme. C-VoUCHER is proudly supporting the company making a difference in the textile world.
A company born from the love of a mother for her daughter
The Imse-Vimse story started 30 years ago. The founder and owner, Marie Wallenberg was looking for a cure for her daughter's diaper rash. One day she found the soothing magic of cloth diapering. Just like that, her daughter's painful rash disappeared.
Marie then realized she had a new problem – at the time, cloth diapers were difficult to find. Wanting to give her daughter the best care possible, Marie founded a diaper company that would fill a market void and help people like her who were looking for healthy and eco-friendly care for their babies.
Marie spent the next three decades perfecting and constantly expanding the range of eco-friendly textile products while maintaining a solid business core:  to create good products that matter and make a difference in the world.
ImseVimse today
Imse-Vimse's head office is based in the Swedish city of Visby, which is a UNESCO World Heritage Site, and their business is expanding around the world. They provide functional, environmentally friendly and affordable textile products for children and women in over 50 countries.
As they constantly aim to be environmentally friendly in every aspect, all the cotton they use is organically cultivated, so it can be certain that they only offer clean products. 
Production takes place mainly in Europe, primarily in Latvia, but also in Turkey, among others. Their suppliers and manufacturers have to meet some requirements: strict demands, quality standards, environmental requirements and working conditions. Annual checks on the conditions in their factories must be also carried out. Their aim is that all the products meet the OEKO-TEX® Standard 100 for textiles.
Why implementing  Circular Economy in the textile industry
The next natural step for Imse-Vimse was to level up to a circular business model. They knew that these products had a long lifespan and can be used by more than one child or person and aimed to control the product until it can no longer function as it first time was made for. Then they wanted to upcycle o downcycle to fully use the material, that led to consequently researched the possibilities to take responsibility for the entire lifespan of the products since they can know the quality of products and how long they can last.
The next step? Imse-Vimse wants to give customers the opportunity to rent products instead of buying them. It provides people with the chance to both make and save money, but also helps reduce waste and encourages a more sustainable world. When the products are worn out Imse-Vimse can downcycle them and give the material a new life as a different product.
How is C-VoUCHER helping with this circular business model
Imse-Vimse travelled to Spain and participated in the C-VoUCHER competition. C-VoUCHER helped Imse-Vimse develop and refine their circular business idea: «C-VoUCHER has given us the chance to work with experts and valuable contacts». Now Imse-Vimse is building a new website that can handle this new line of business for customers.