This is the story of KRACK, a family-owned business, that was founded in 1990 as a multi-brand shoe store, and that is one of the SMEs participating in the C-VoUCHER Circular Economy programme. KRACK is now one of the main footwear retailers in Spain.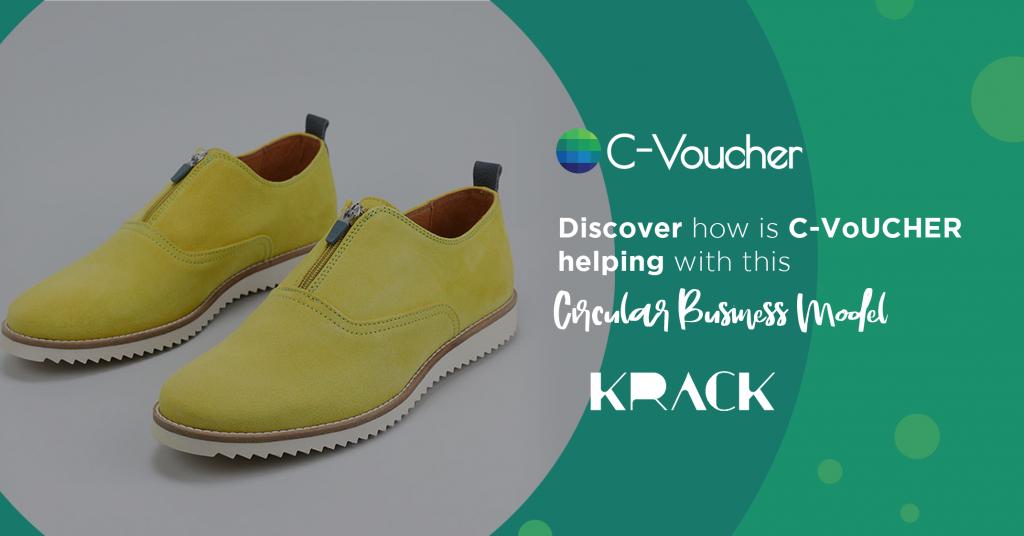 Its success is down to its smart management policy and its decision to reinvest its profits given that the company is not shooting for short-term profitability, and instead it is striving for sustainability. In order to do so, KRACK focuses its efforts on the personal and professional development of its employees, and, thanks to the human resources policies it has implemented, the company boasts an extremely low employee turnover.
Secondly, the company has opted for a moderate growth model, opening a maximum of 6 new stores each year. By adapting its organisational model and focusing on developing innovative technologies to improve its productivity rate and offer improved services, the company has been able to expand.
KRACK has combined these strategies with its strong commitment to the community, and in fact, the company already fulfils 10 of the 17 Sustainable Development Goals established by the United Nations.
Is it possible for the footwear industry to join the Circular Economy?
Less than 5% of all footwear is recycled, and as such, tonnes of waste are generated every year. Given the considerable number of stakeholders who are involved in this sector —manufacturers and distributors of accessories, leather and synthetic fibre manufacturers, wholesalers, distributors, etc.— and the limited technological developments that have been undertaken, implementing circular economy processes in the footwear industry is rather challenging.
By changing to a circular value chain, the company hopes to prevent millions of shoes from ending up in landfills. The only way that this can be done is if each and every single stakeholder who is involved in this process changes their vision, and looks at alternatives in which their products can be designed in a way that will ensure that they do not become future waste. It is also important to implement improvements that will increase the effective use of materials in order to limit wastage.
How has C-VoUCHER helped KRACK to implement a circular business model?
The teams from both organisations have worked together on KRACK's global 360º strategy. The company has focused its efforts on designing, building a prototype for, and creating automated recycling machinery. KRACK has received advice from experts and designers, and likewise it has received financial support, which has proven to be especially important in light of the Coronavirus crisis.
Like many other SMEs, KRACK has been hit hard by the economic crisis stemming from the pandemic. Therefore, if it wants to ensure long-term viability, the company must pursue sustainable solutions and creativity, as well as looking at ways in which it can increase its productivity levels.