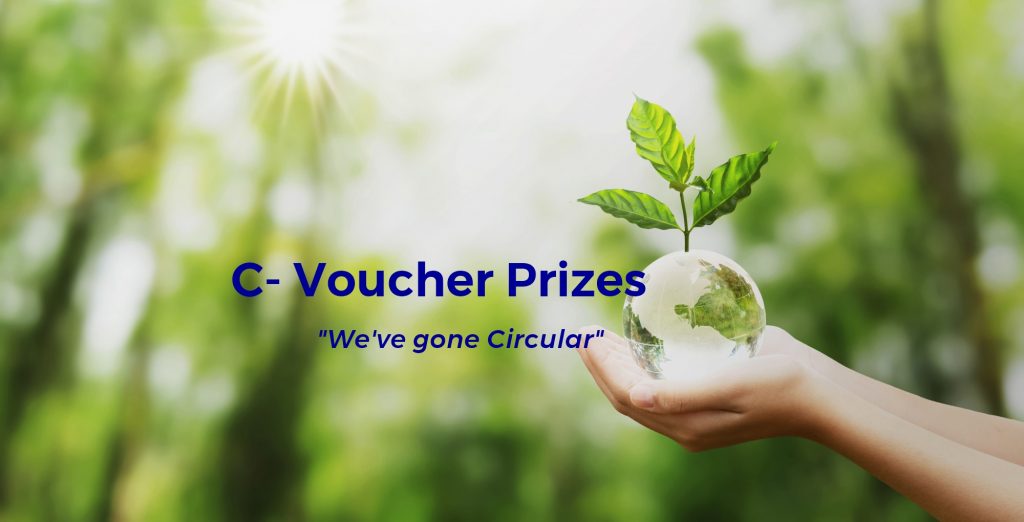 A very exciting Pitching Competition for C-Voucher Prizes took place on 25 May 2021, being broadcasted live during C-Voucher Final Event, and resulted in 6 very interesting champions in the transition of SME to Circular Economy.
If you missed the "Awarding Ceremony" on the next day and are still curious on who were those winners… Keep on reading!
In the category of Prizes for Circular Solutions, the winners were:
1st position: REXCON system ApS, with its ReBLOCK solution. Rexcon is bringing to market its ReBLOCK System: a modular and sustainable building system for load-bearing facade walls in one-storey residential housing constructions.
2nd position: Pyxo S.A.S with its project for "Removing single use packaging from take-away and food delivery". Pyxo has created the PyxoBoxes: a circular system in the communities to distribute meals in its reusable food boxes among companies in the area (i.e. packaging as a service).
3rd position: Artex AB proposing the "Recirculation of foam and fabrics from rolling stock methodology". Artex is testing the use of the waste (fabric and foam) mainly from refurbishing and reupholstering train seats to create new products made of absorbent blocks.
In the category of Prizes for Circular Business Cases, the winners were:
1st position: Think Biosolution Limited with their project on "Product Life Cycle Extension of QuasaR™ Medical Device for Disease Prevention" with which Think Biosolution plans to make their QuasaRTM device modular used to prevent chronic conditions by detecting and delaying symptoms, to make it easier to repair
2nd position: traceless materials GmbH proposing "Extending the circular cross-sectoral value chain". traceless offers a sustainable alternative material, designed to degrade in few weeks, to conventional (bio)plastics.
3rd position: CIRK-L AB with its "Circular Workwear". CIRK-L wants to create modular workwear which is easier to repair and has a longer life, due to the possibility to replaced damaged parts with new spare parts.
With the 15 companies invited to pitch that day doing their best to show their business potential and the sustainable impact of their project, the Jury had a hard time to select only six winners. Luckily, that was possible because C-Voucher had the pleasure to count on 4 jury members with an extensive knowledge and expertise in the Circular Economy domain:
Ms. Elin Bergman, CEO of Craddlenet
Mr. Frederik van Deurs, CEO and founder of Green Innovation Group
Mr. Jens Ingelstedt, from the Global Innovation department of WeWork and
Mr. Antonio Sartal from Ecobas (Economics and Business Administration for Society).
We are now eager to see what the winners will do with the cash prizes (between €17K and €6K, depending on the position and category) to go even further than this. If you also want to follow-up on them or if you want to know more about the other projects supported by C-Voucher, do not hesitate:
Join C-Voucher Online Community to visit our "Circular Economy Cases Portfolio"