At Pyxo they are convinced that for companies and individuals to adopt an ecological thought, a change of mentality should be carried out: ecology must be seen, not as a restriction, but as a day-to-day benefit. The company's goal is to get rid of single-use wrappers that are used in food to take home. In this way, the eco-friendly food boxes are born.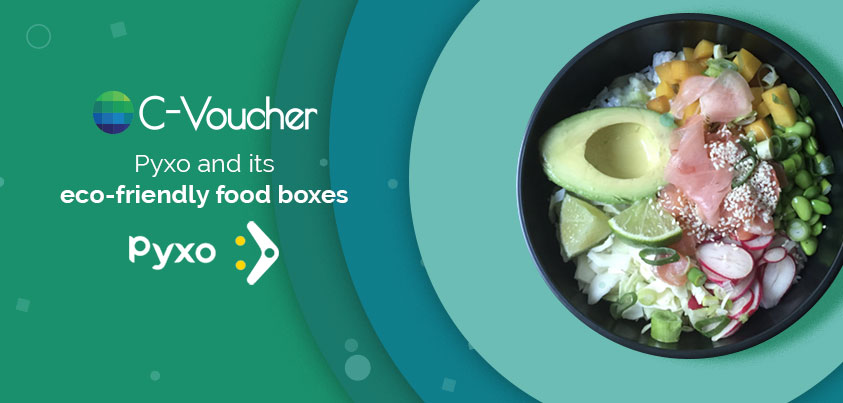 Pyxoboxes, eco-friendly food boxes for day-to-day
The company's activity is based on the creation of a circular system in the communities through the PyxoBoxes, its reusable food boxes distributed among companies in the area. Its model is very simple: at lunchtime employees of a company can enjoy their food without using disposable wrappings. Once they finish eating they can deposit their PyxoBox in the container installed in their office. Pyxo is responsible for collecting, cleaning and redistributing them again.
The advantages of the circular model for Pyxo
Circularity is at the centre of their business: it is the innovation they put on the table. Its goal is to make the world see that circular economy can be simple from the user's point of view and that it is a great improvement for society.  This model represents two great advantages for Pyxo:
It is the most ecological and therefore responsible solution.
It is an improvement for users. The linear economy seeks to save on costs and that translates into poor quality packaging. In Pyxo they seek to increase the quality to get a good user experience.
They are currently focusing on a B2B model, to later move on to a B2C one to cover all the demand for takeaway and home delivery food. To scale in the market they are working to reduce the resources used in the manufacture of PyxoBoxes, making them both more resistant and optimizing logistics, enhancing even more the circularity of their model.
C-Voucher and its support for the Pyxo model
C-Voucher experts helped them understand the main challenges that the Pyxo model faced, so that they can overcome them from the beginning. Thanks to the provided support, Pyxo is restructuring their investment in R&D to continue advancing the construction of their circular economy model.