Applicants from 32 countries submitted a total of 120 proposals to the first open call for adopters. The verticals attracting the more of the applications have been Agro-food (31), followed by Manufacturing (26) and Textile (20), although also a high number of proposals (30) referred to of a few domains or others than those preselected. The highest concentration of participants was in France and Denmark (15 each), followed by Sweden and Italy (14 each). See further details in the figure below.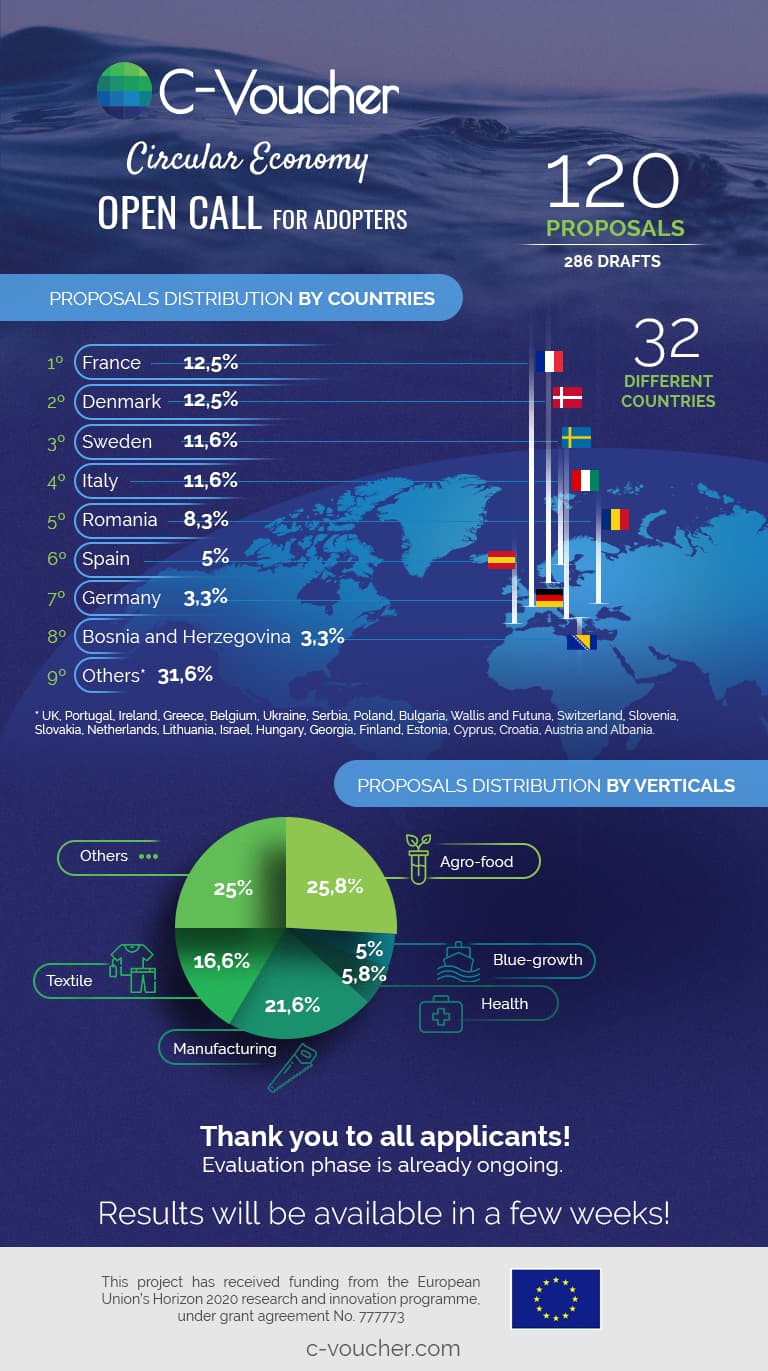 18 of those applicants will be selected and invited to join the 3-month Value Chain Replication Programme, and will get up to €15,000 and access to the support of a Designer-in-Residence and coaching sessions with funding experts to create a feasibility plan.
Evaluation process is ongoing now and the selected beneficiaries will be announced in the coming weeks.
C-VoUCHER is the first pan-European initiative, funded by the European Commission, aiming at the adoption of the concept of the Circular Economy to transform linear value chains (cradle to waste) towards circular models (cradle to cradle®). The project is distributing a total of €4.2m to SMEs through 4 open calls.