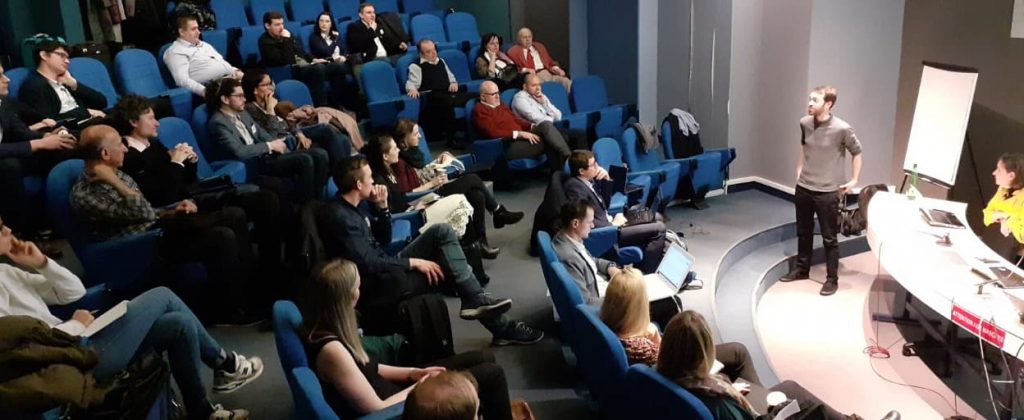 C-VoUCHER is happy to announce the first 6 innovative SMEs that will join the second round of the Circularity Programme! The selection process took place at the end of a two-day bootcamp in Paris. 13 pre-finalists went through a day of coaching sessions with consortium partners, business experts and designers-in-residence – circular business model consultants, assigned to each one of them. The last day of the bootcamp, SMEs finally pitched their project ideas in front of the official jury, 2 jurors with the expertise and broader knowledge in circular economy and startup coaching.
All present SMEs are fighting global consumption patterns with their very interesting business models and project ideas, finding solutions to change climate and environmental impact for the better. They are all leading the idea that smarter use of materials and resources result in sustainable development and emission reduction.
6 selected finalists offered circular economy (CE) models, that are a chance of innovation and integration between the protection of natural ecosystems, businesses, our daily lives, and waste management.
Winners will receive up to €58.000 in vouchers to implement technologies to shape Circularity Solutions and create cross-sectoral value chains. Also, support services from a Designer-in-Residence (DiR) and innovation vouchers to interact with disruptors for the take up of «enabling technologies» in the frame of Circular Economy solutions.
Winners: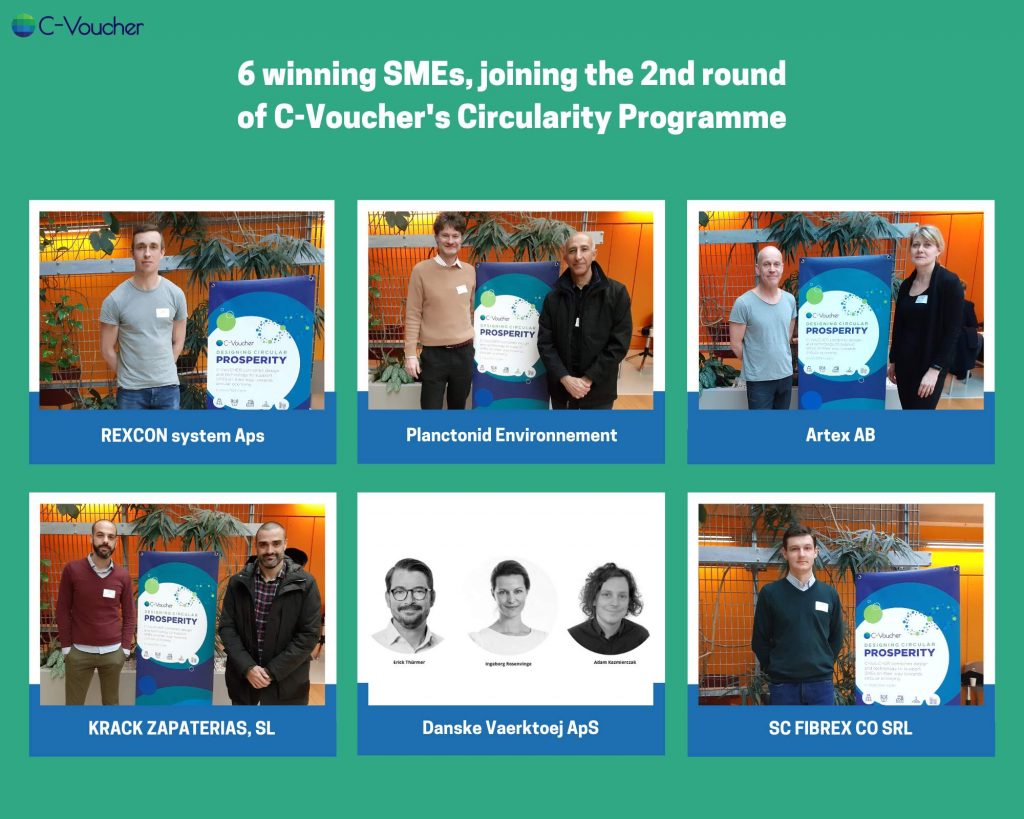 Rexon system Aps

– Reusing of prefabricated loadbearing walls

Panctonid Environnement

– Recovering minerals in wastewater with microalgae

Artex AB

– Re-using waste from the refurbishment of transport vehicles

Krack Zapaterias

– Recycling of worn shoes

Danske Vaerktoej ApS

– Recycling 3D printed cutting tools

SC Fibrex CO SRL

– Re-using waste from composite materials